July 2017 - Millie Wood Works has gone mobile.   See Prices Below
Do you have a log you want milled but have no way to transport it?
Is a tree being cut down and it is just too good to cut up for firewood or hauled to the landfill?
Millie Wood Works has some options.
We can load logs and trailer them to our location or another location to be milled.
Also we can set up and mill on site.
If there is room - we can set the mill up at your location to mill the logs.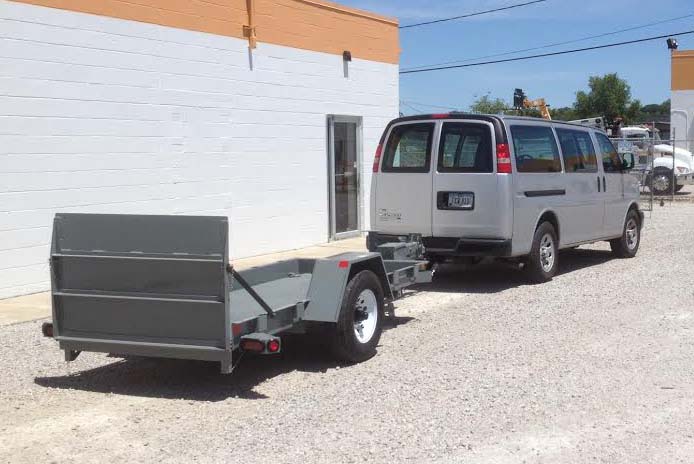 Milling Prices:
Pay Per Board Foot:
Each log is measured for length and the small end diameter.
The Board Foot value is figured using the Wood Web log calculator.
        Prices:
        Plain Sawn with Live edges:
        $.40 per board foot plus $30 set up plus $20 per log
        Plain Sawn with Trimmed Edges
        $.50 per board foot plus $30 set up plus $20 per log
Pay Per Hour option:
An estimate can be provided as to the time it would take
Cost per hour should be close to the same as cost per board foot.
        Prices:
        $75 per hour plus $30 set up
Milling on Site, Hauling Logs or lumber
If logs or lumber needs to be moved or if milling needs to be done on site:
Mileage is determined with Google Maps
        Prices:
        $3 per mile to get the mill there for milling on site.
        To move logs is $20 per log to load on trailer plus $3 per mile
Other Information:
Millie Wood Works does not cut down the trees.
Customer is responsible for stacking the lumber after it is milled.
Stickers (spacing strips) are not provided but may be purchased.
If logs are accepted as a donation there is no charge to pick up.
Payment is due in full when work is completed.
Keeping half of the lumber for payment can be discussed as an option
Customer specifies lumber width and thickness.
Customer is welcome and encouraged to be on site while the logs are cut.
Millie Wood Works does not store your lumber.
If the lumber is cut at Millie Wood Works property:
Lumber is to be picked up within 3 days of the agreed upon date or first notice.
If not picked up after 3 days a $20 per day charge will be added to the bill.
Lumber not picked up after 10 days will be considered abandoned and then            property of Millie Wood Works.